Last week we decided to take the bus out to Hounslow Urban Farm. My mum was visiting from Denmark and we thought it would be a great day out for all of us. The weather had turned slightly and where we'd been blessed with gorgeous spring sunshine the days before it was now getting colder and the sky had gone grey.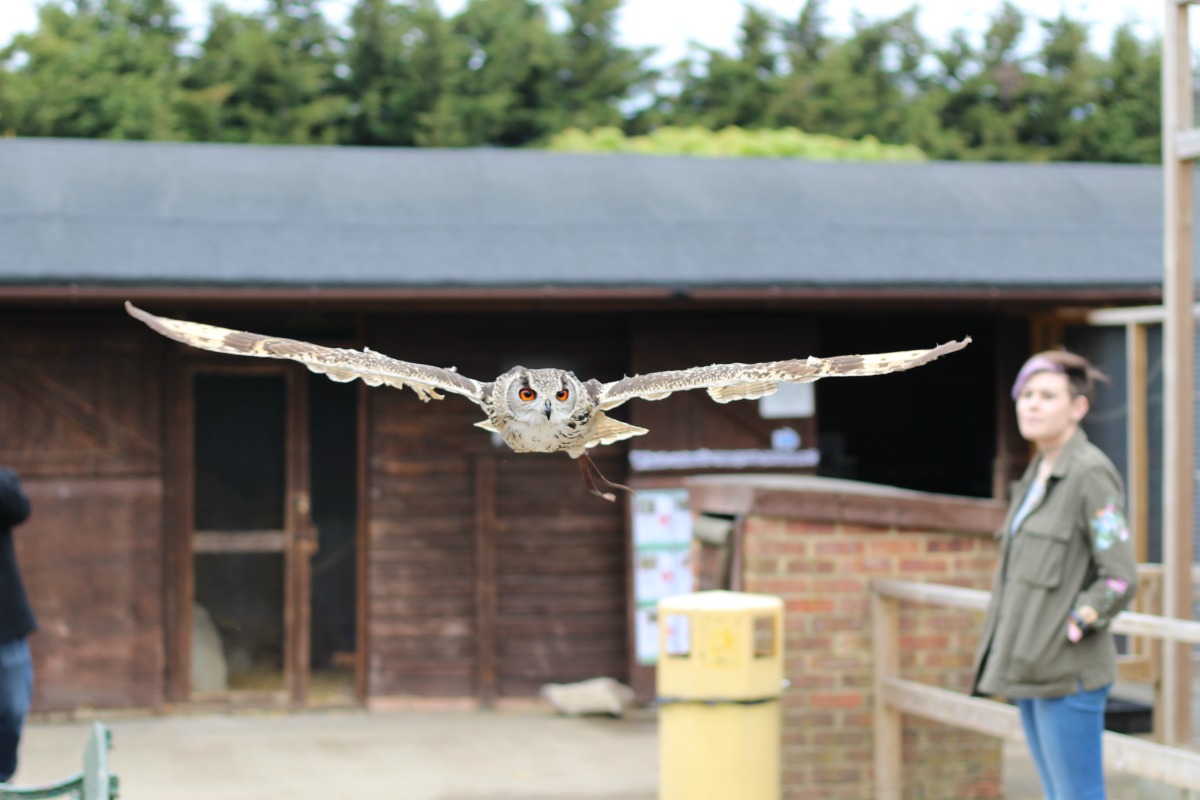 We wrapped up warm, put on our wellies and ventured out. The animals didn't care about the clouds and occasional drizzle so why should we?
Hounslow Urban Farm is located close to Heathrow Airport in Feltham. Caspian and I had visited once before but I felt he was a little too young then. Though it's worth noticing that children under 2 go free. We paid for two adults at £7.50 a head and one toddler at £6.00. It's worth it if you make a day of it and there's so much to explore.
ANIMALS ON SHOW AT HOUNSLOW URBAN FARM
Besides the more traditional farm animals, Hounslow Urban Farm also houses a collection of more exotic species. We arrived just in time to join the 12.30 pm show where the geckos, chameleons and chinchillas to name a few come out to say hello.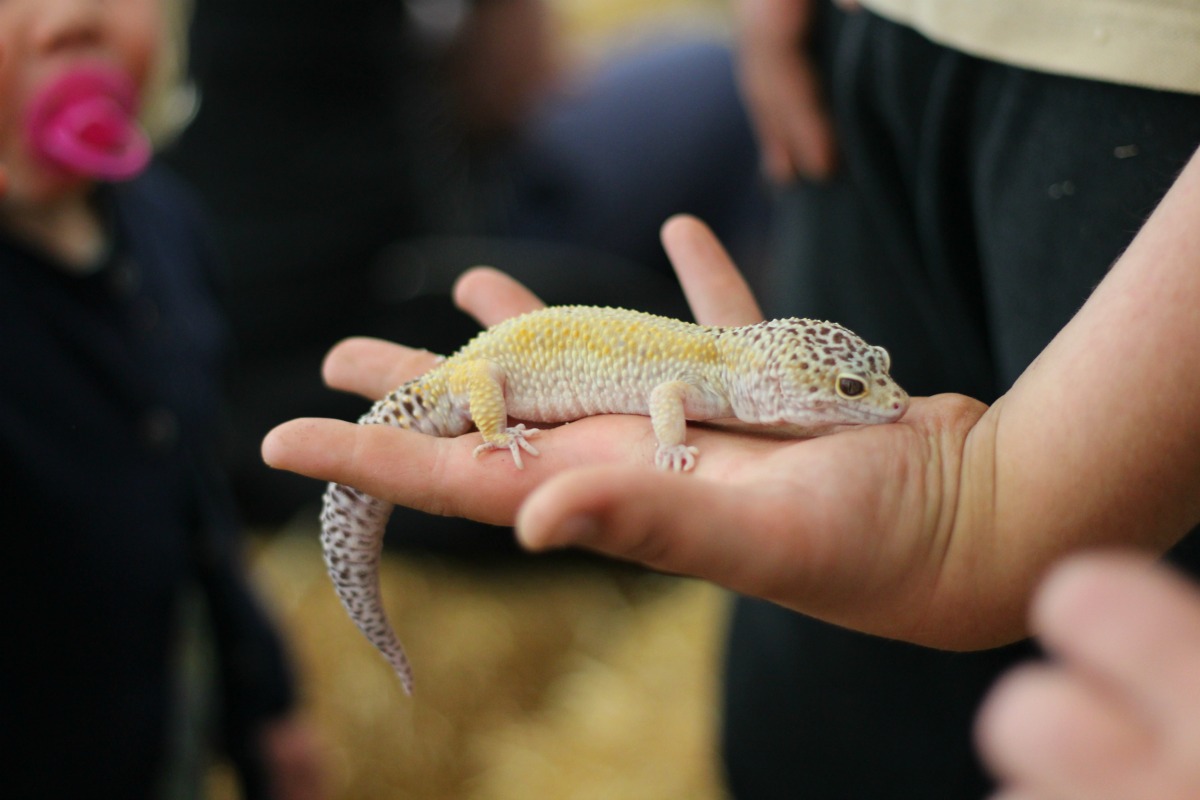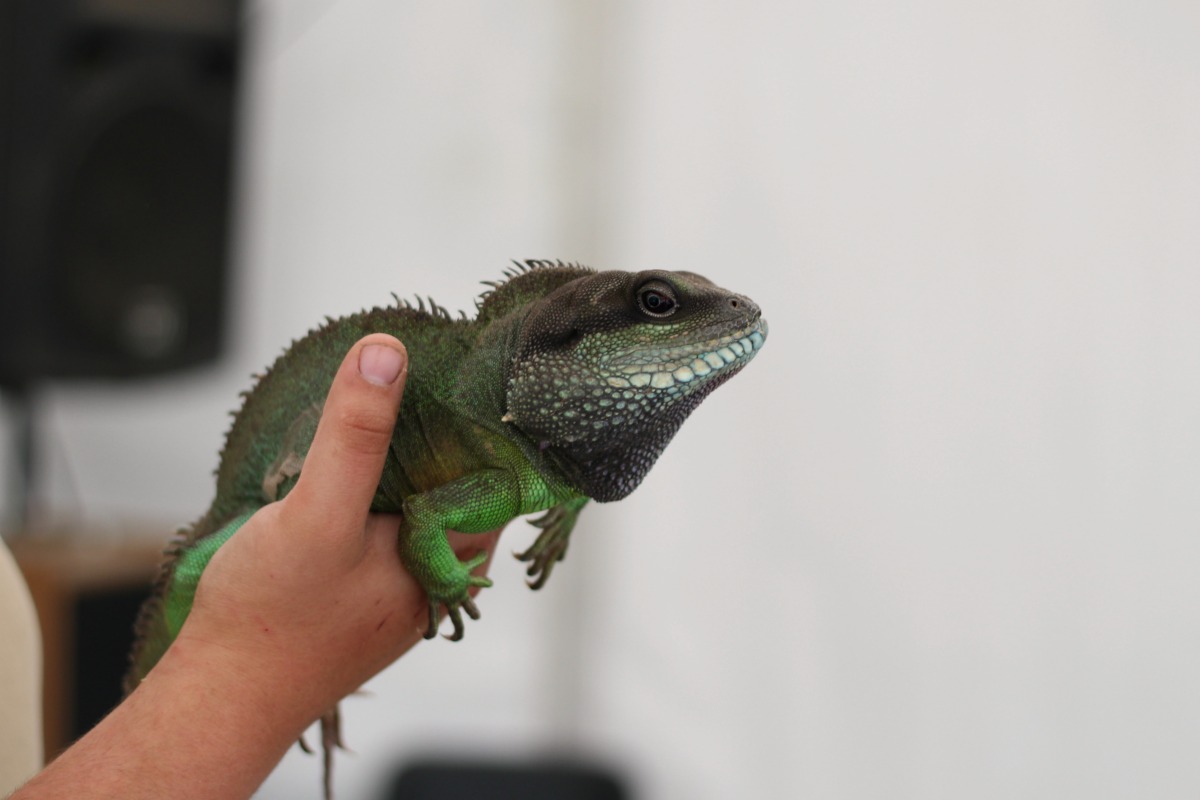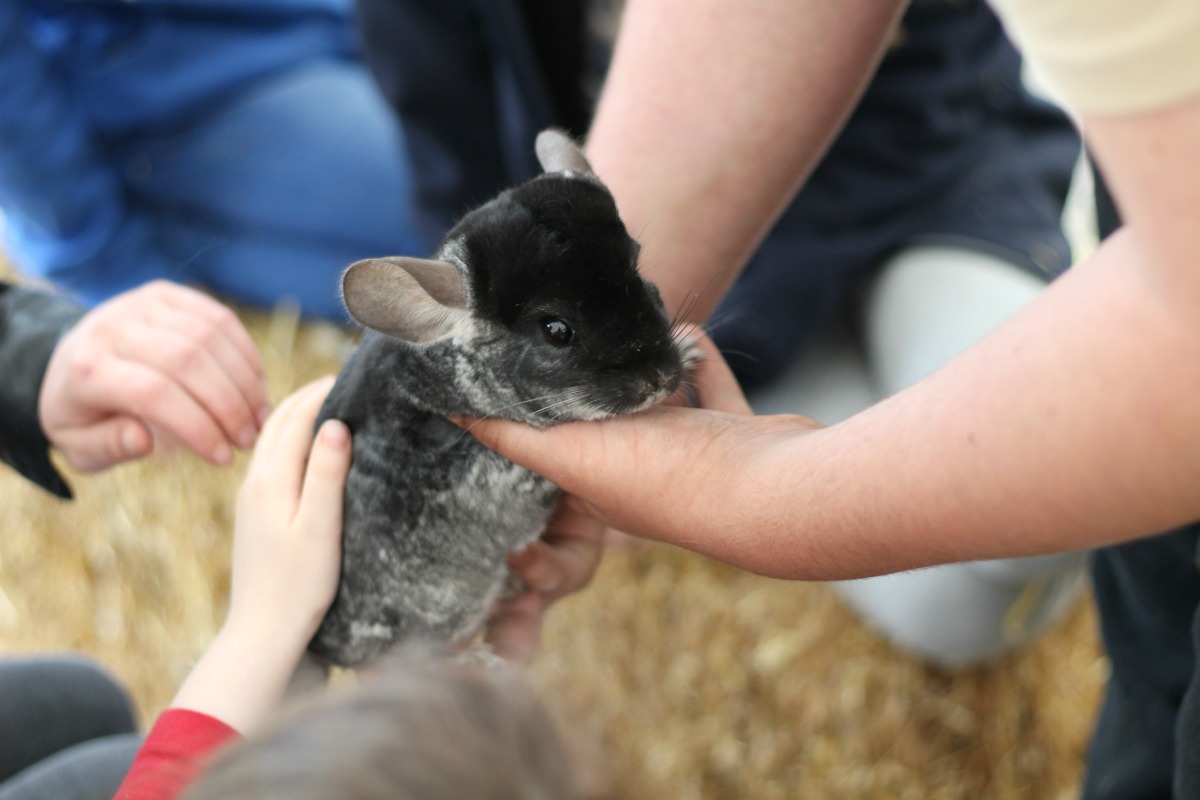 Caspian wasn't too bothered though and his attention was soon captured by the cars in the nearby barn. If the weather is playing up the kids can burn off some energy on the bouncy castles and slides in there and peddle around on the colourful cars.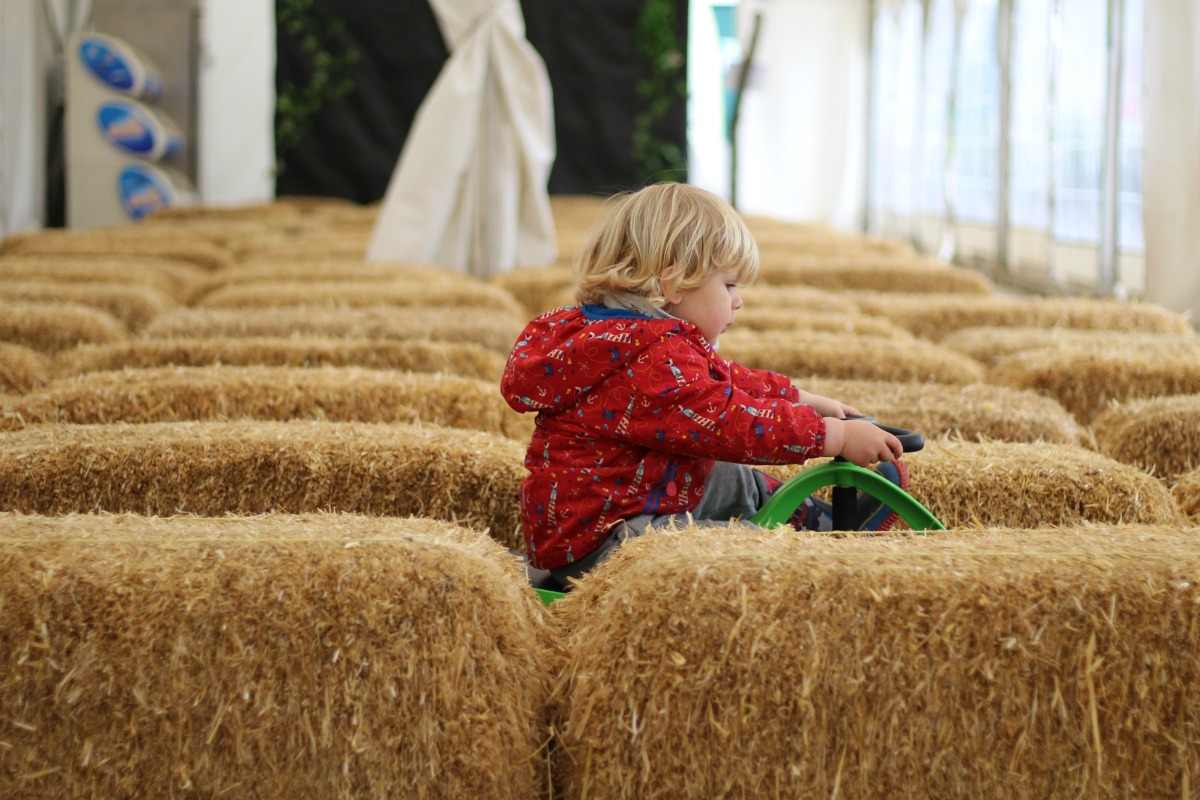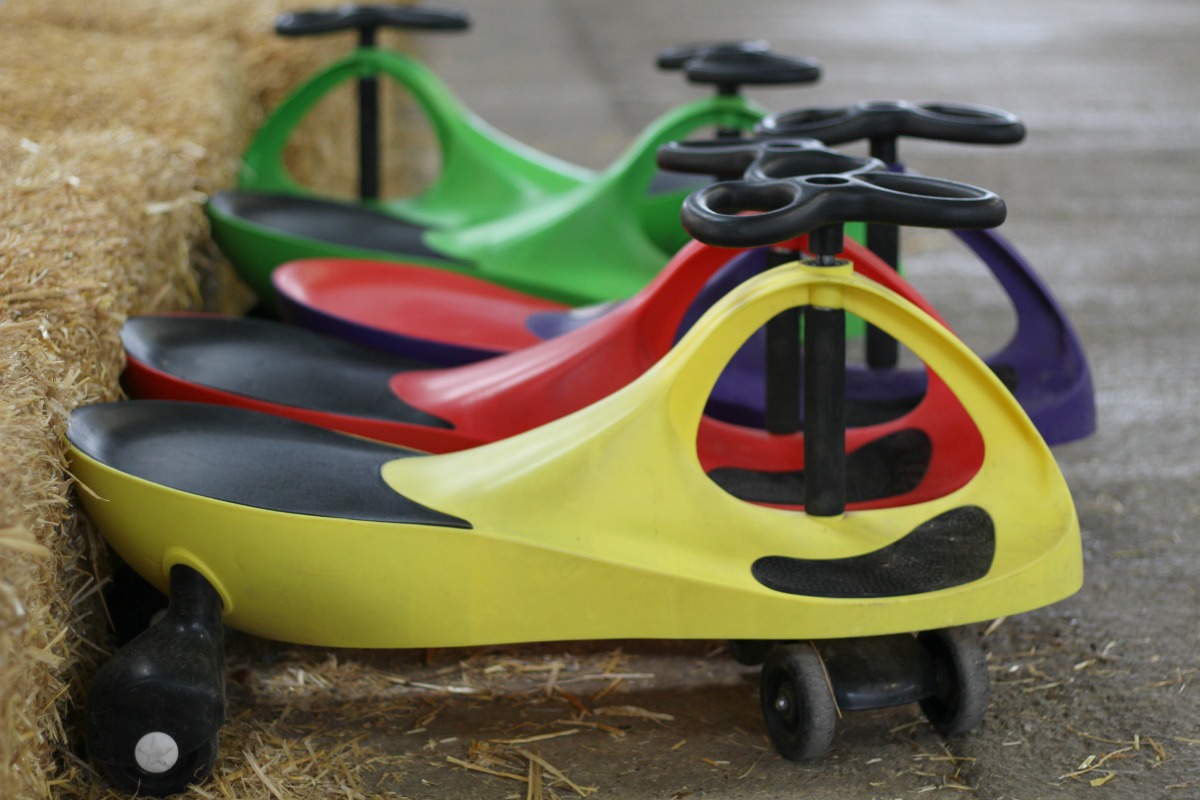 Also, this fellow is keeping a watchful eye on the kiddies as they play, just don't get too close as he might try and taste your finger!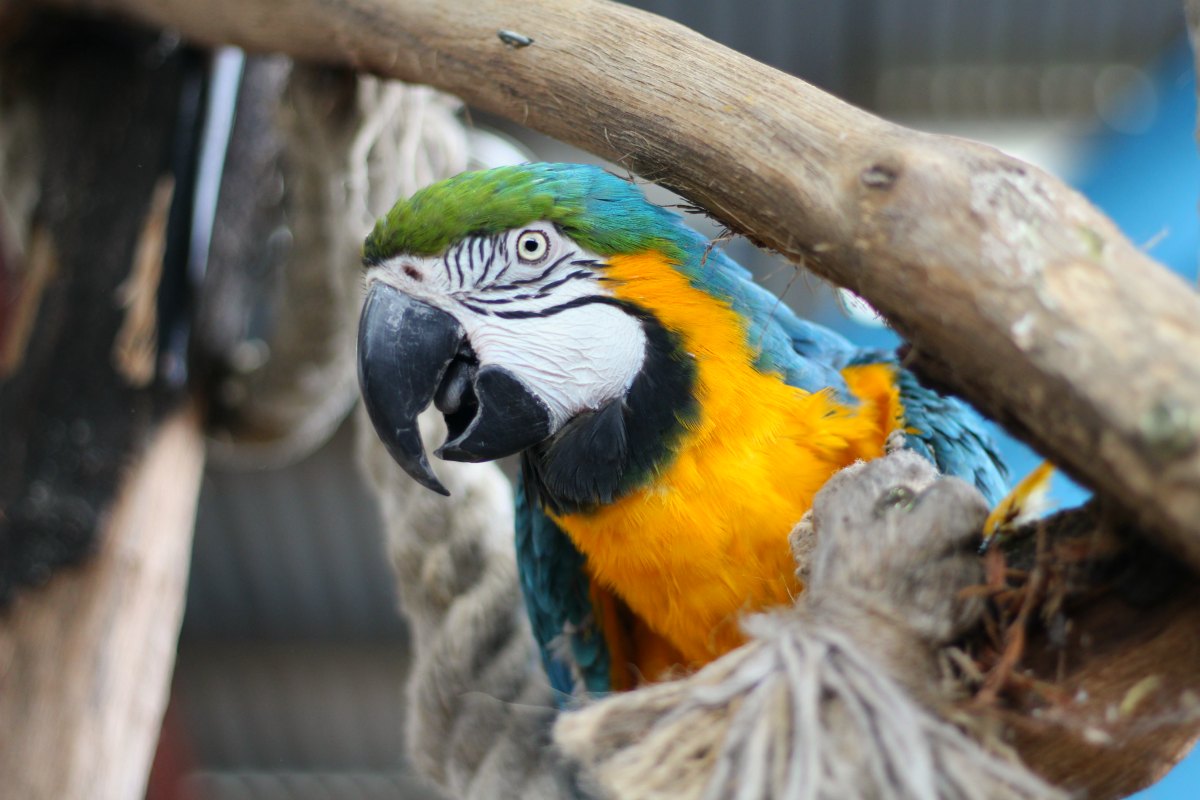 MEETING MORE ANIMALS
With Peppa Pig being a big hit in our house at the moment Caspian was excited to see the little piggies at the farm. You even get a chance to feed the bigger ones as they come out to say hello.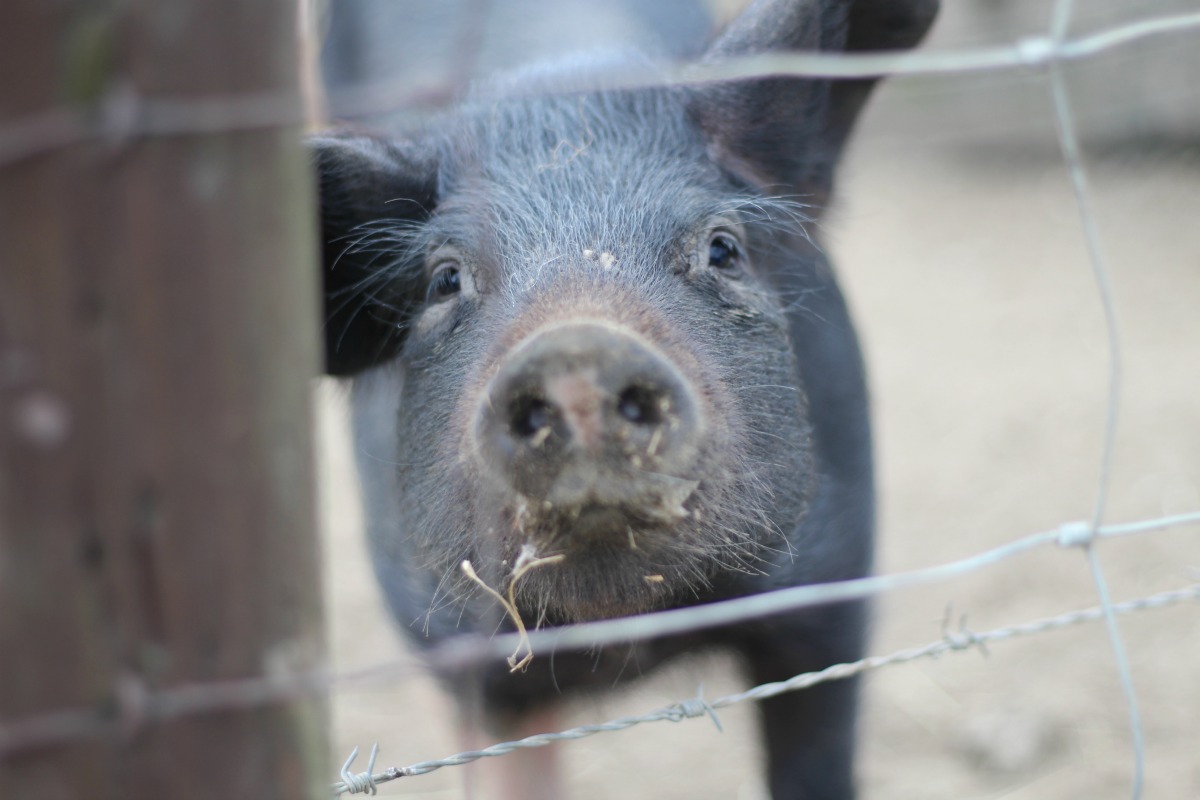 Spring time is a wonderful season to visit as there are so many babies being born. We also said hello to the lamb and goats. Plus this guy gave us a cheeky smile.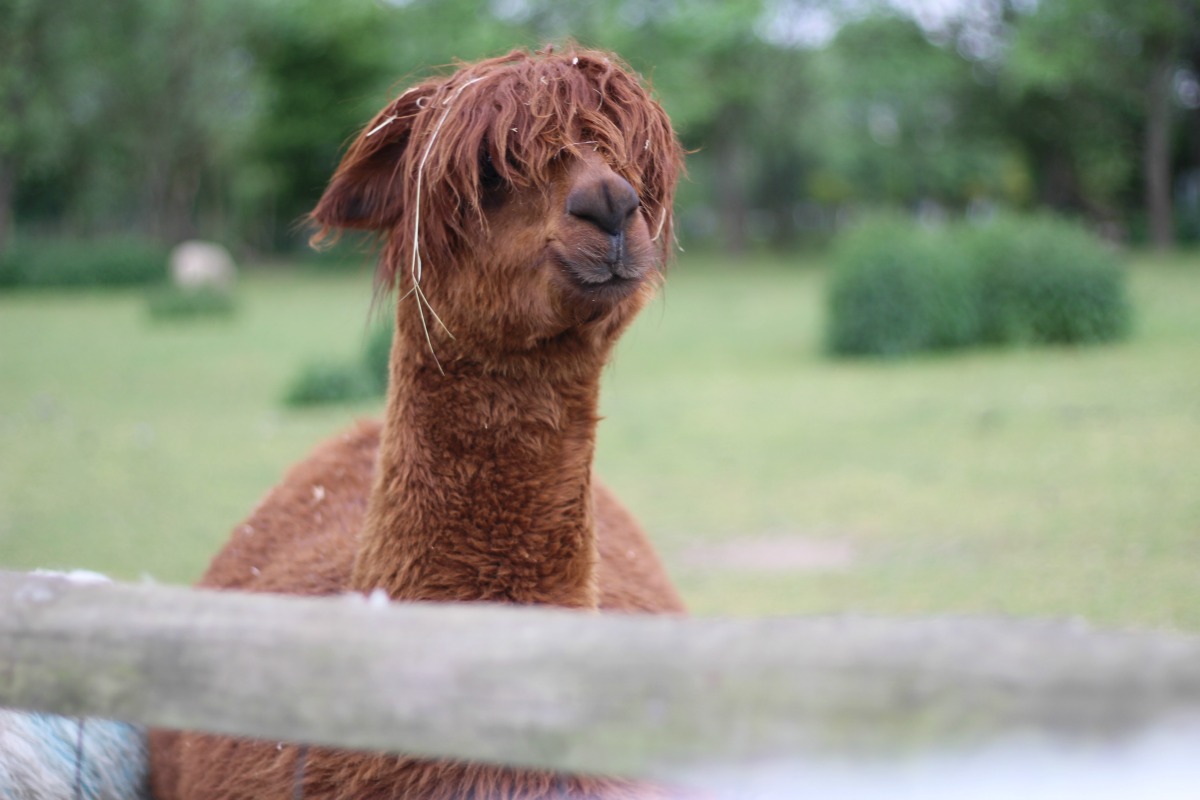 Off all the animals I think the owls were my favourites. We caught their show where one of the big barn owls showed off his wingspan as he chased pieces of chicken from roof top to roof top. The white owl named Willow is up for a cuddle and used to little hands exploring her soft feathers.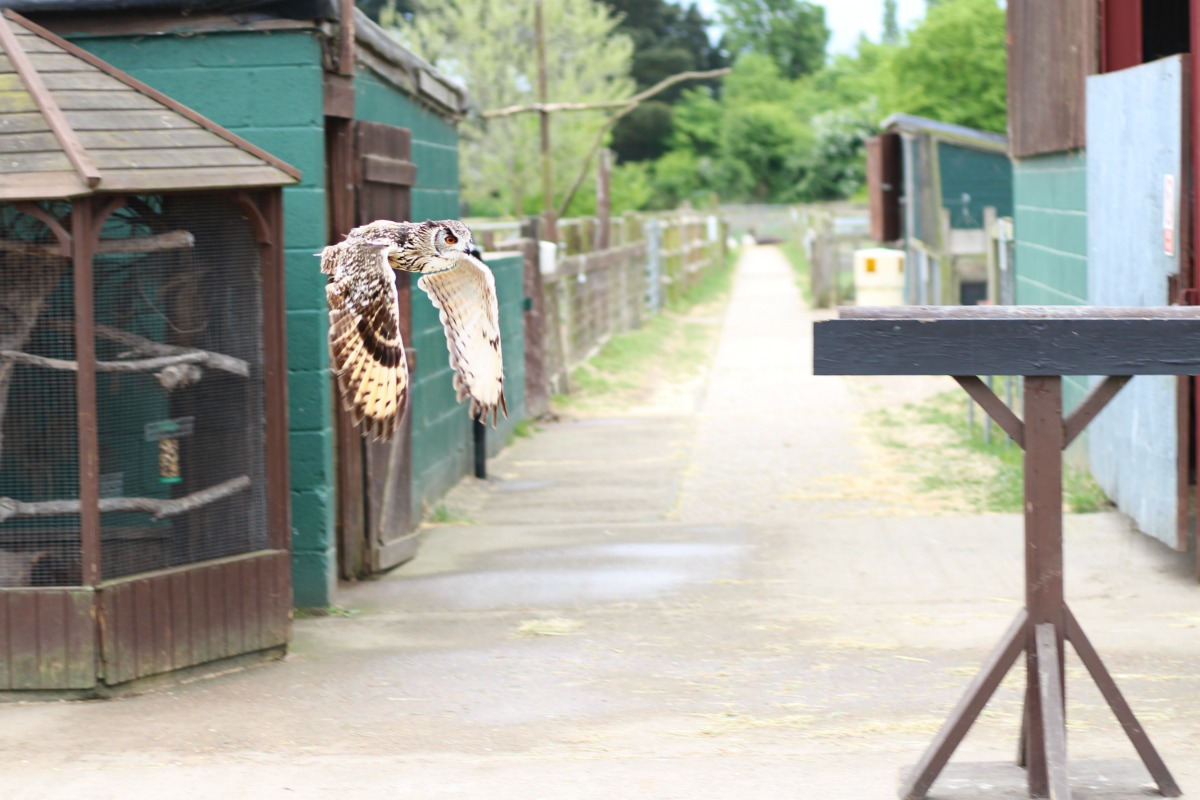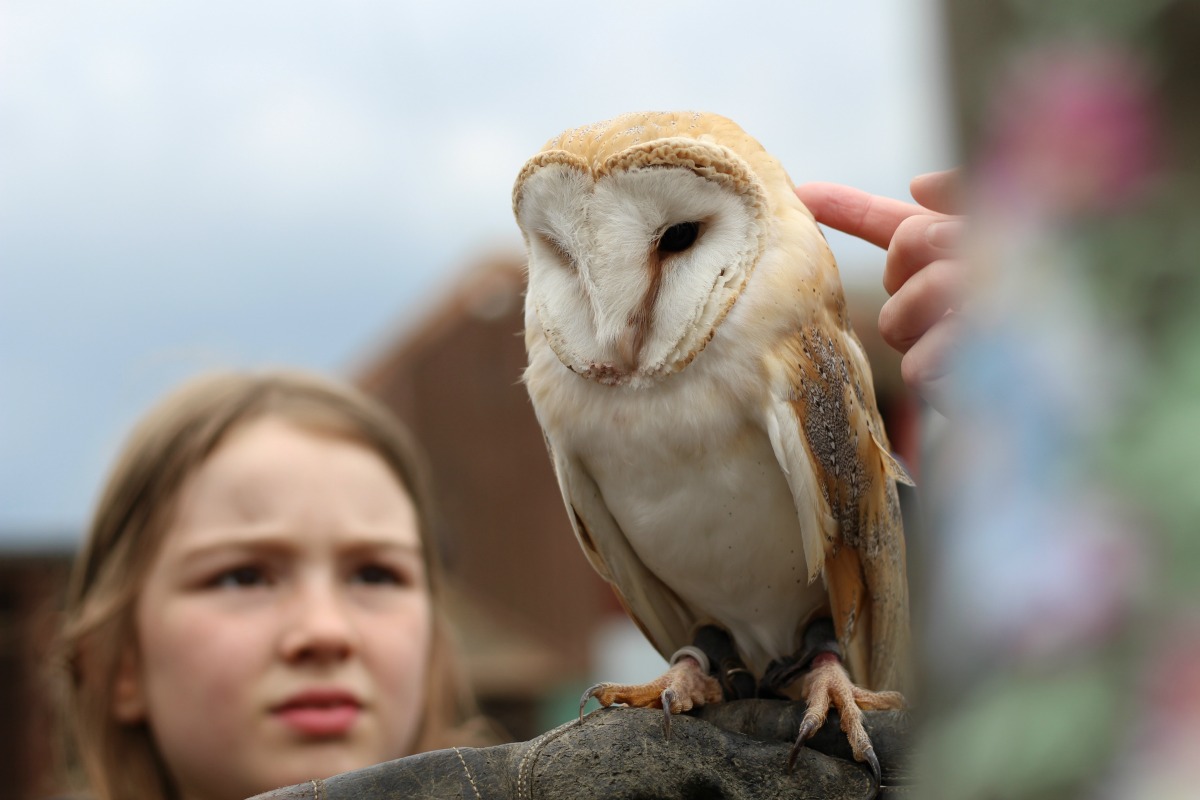 FOOD AND DRINKS AT HOUNSLOW URBAN FARM
We brought a packed lunch which we had outdoors in their playground. Caspian amused himself by going up and down the slide and driving the tractors.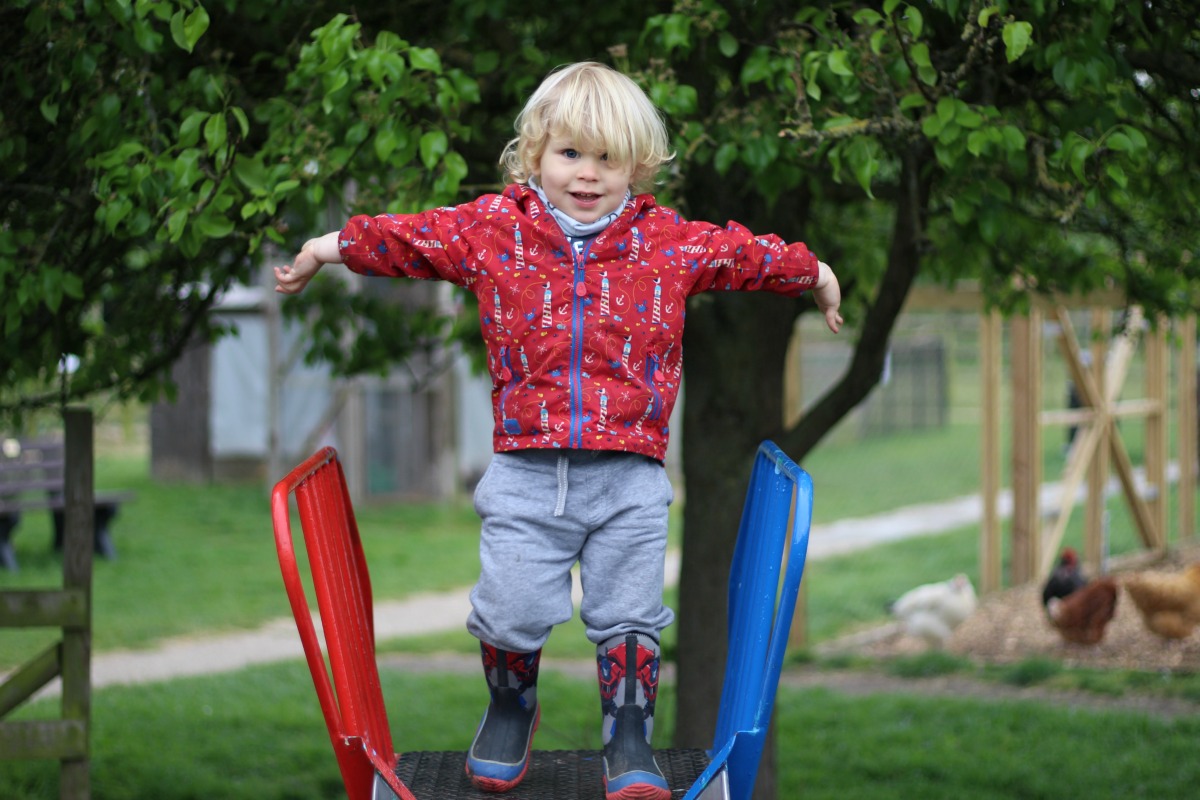 You can buy food and hot drinks at the farm though and they have an indoor cafe if the weather isn't invited you to picnic outside. If the sun is out it great to be dining al fresco, but do remember not to feed the animals though!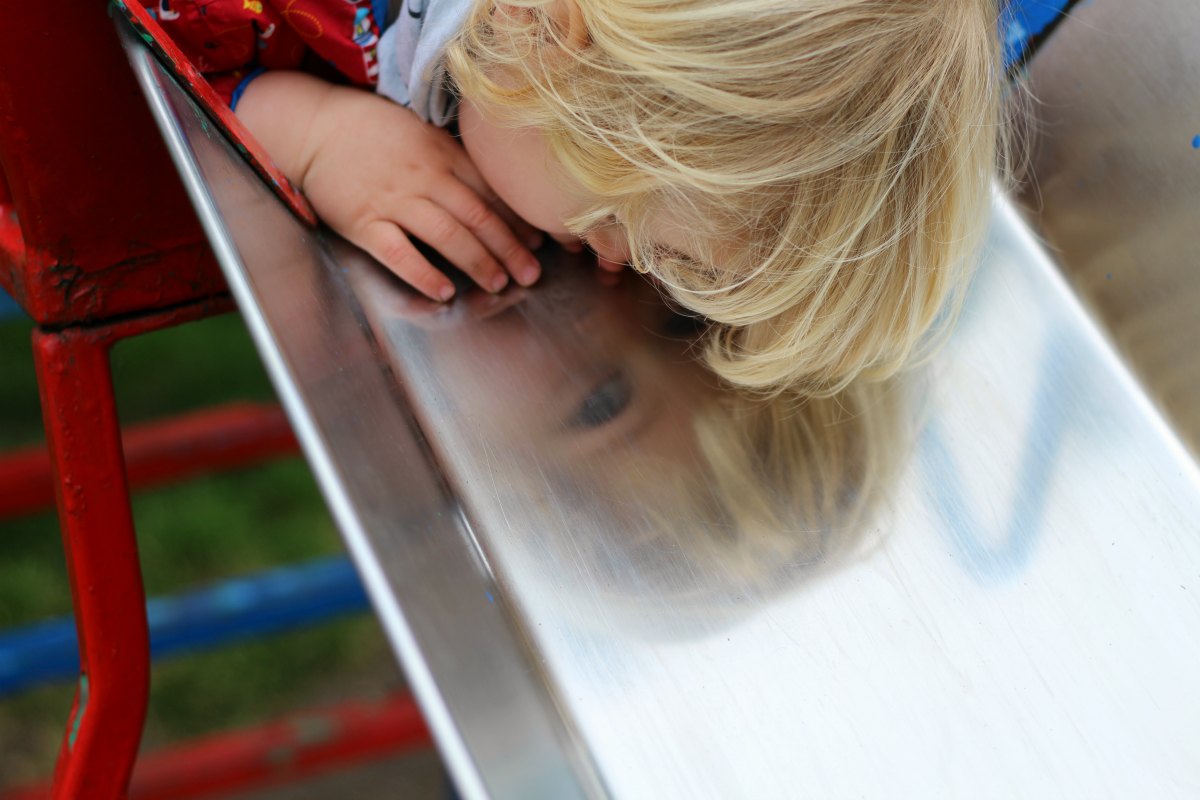 Do you have a place like this near you? Have you been to Feltham Urban Farm?
Please follow and like me: