I've always loved living in a part of the world where we experience four very different seasons. I adore them all for individual reasons and where most people are not keen on winter I'm a fan of Christmas plus both Caspian's and my birthday fall in February so there's plenty to look forward to through the colder months. Though after a couple of stressful weeks I'm ready for warmer weather. The English summer is great when it doesn't rain too much and we love spending time in our garden. Daddy Long Legs has put a lot of work in recently to make it an amazing and beautiful retreat and I can't wait for long warm days swinging in the hammock.
Yet recently I've been thinking that a holiday abroad would be wonderful. Somewhere with a beach and where I don't have to cook every night! I'm keeping my eye on last minute deals for May and June! I would love to introduce Caspian to a fun family holiday and make some special memories under the Mediterainian sun.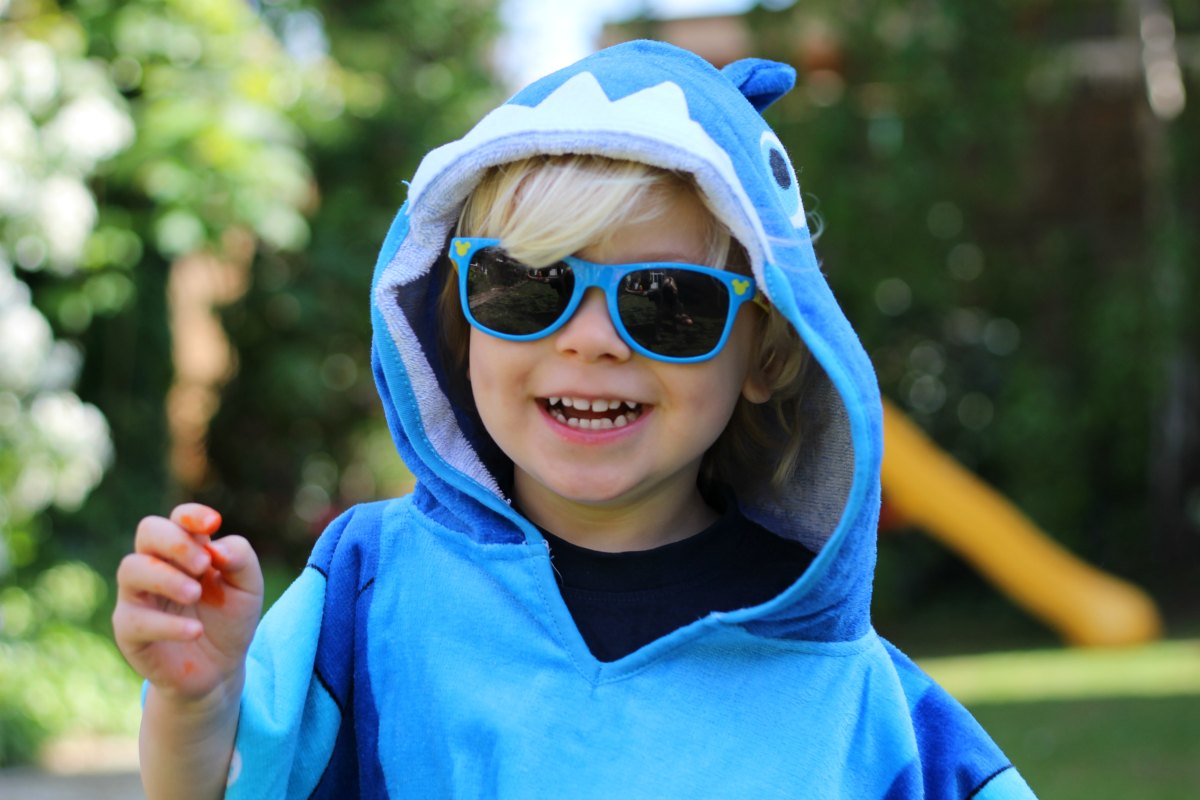 Plus Caspian is kitted out thanks to Boots' Mini Club. I love their affordable quality kids wear and adore their latest colourful SS collection. This hooded shark poncho towel is perfect for days by the pool or on the beach. It's thin enough that your little one doesn't get too hot. They can also move freely, which Caspian demonstrated in the garden over the Easter holidays.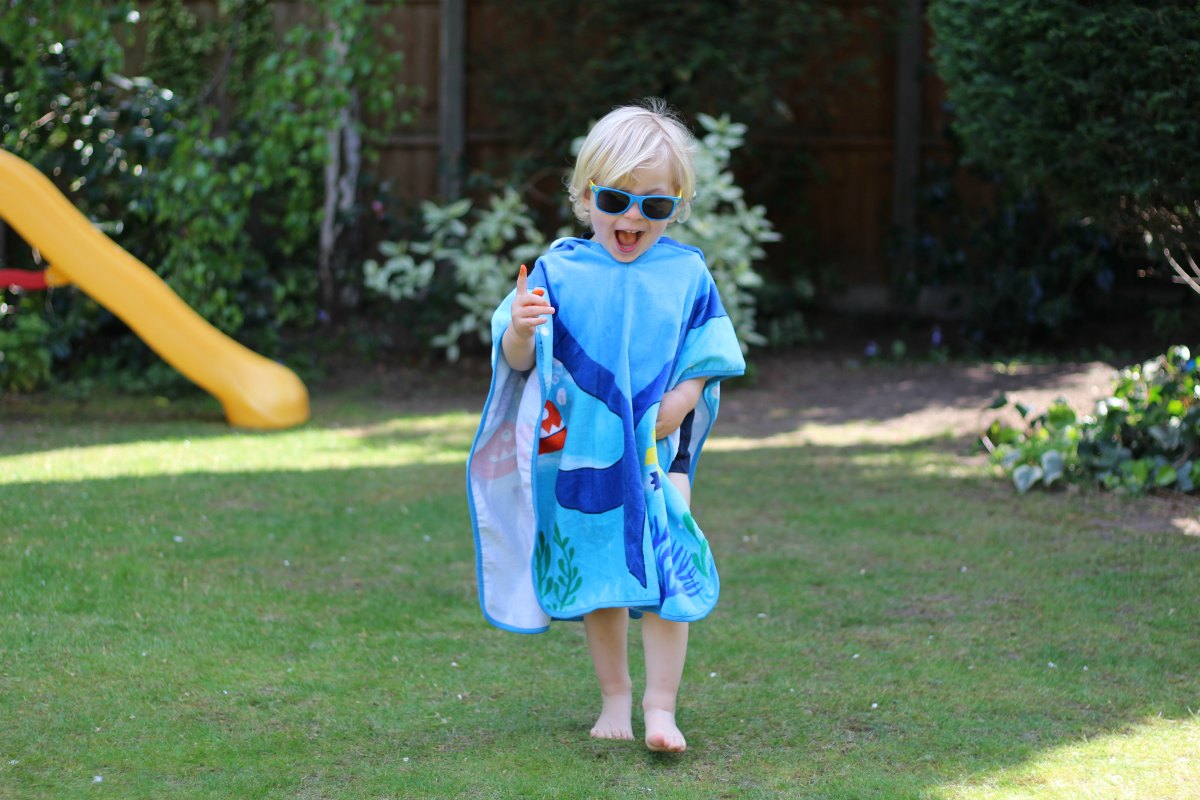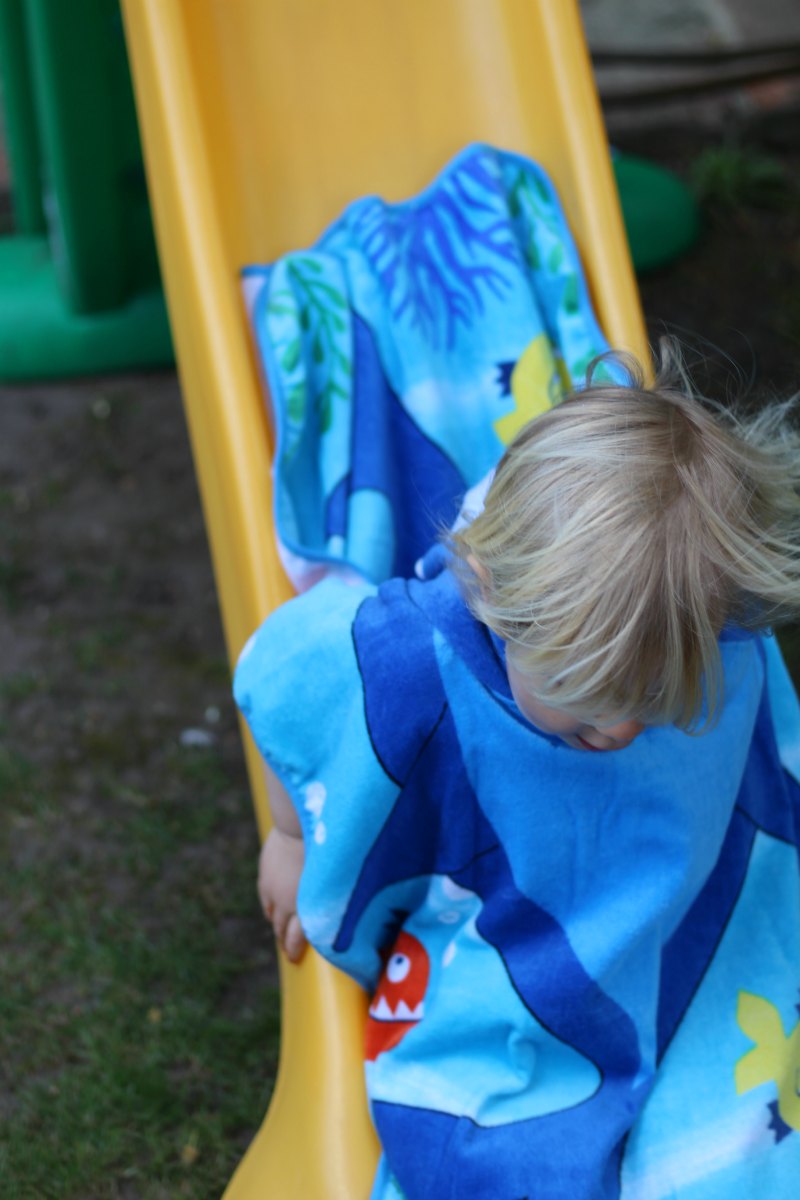 MY FAVOURITES FROM THE BOOTS MINI CLUB SS COLLECTION
Boots Mini Club caters for 0-6 year-olds and has a great line of character clothes, too, including the ever popular Peppa Pig. Don't forget you can win a fantastic bundle worth £100 featuring the little pink lady, find all the details here.
These pieces from the current collection really jumped out at me. They are what I would pick if we do end of jetting off on an impromptu holiday later this spring. I naturally love the shark poncho and Caspian would need some swimming trunks to go with it. The dog print polo and light blue short would be perfect for a smart yet still casual dinner out and I absolute love the Cuba inspired car print t-shirts and red chinos. What do you think?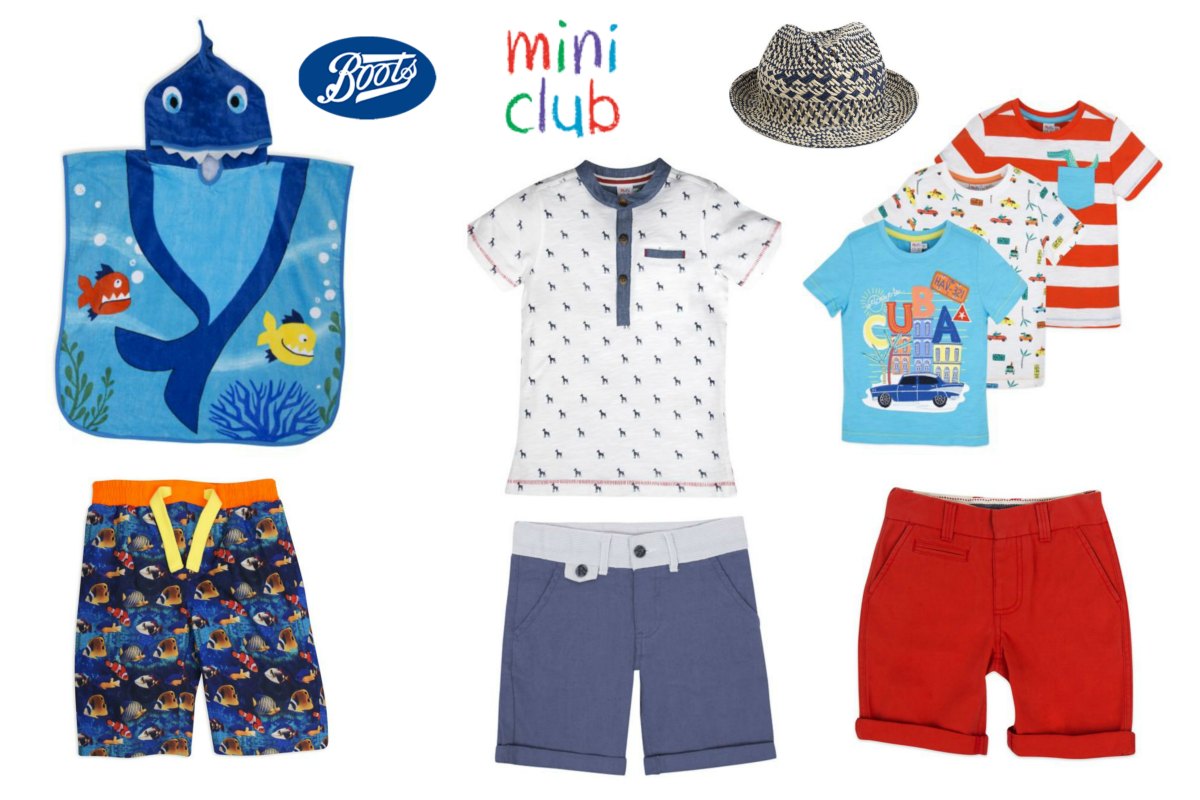 What are your holiday plans this year?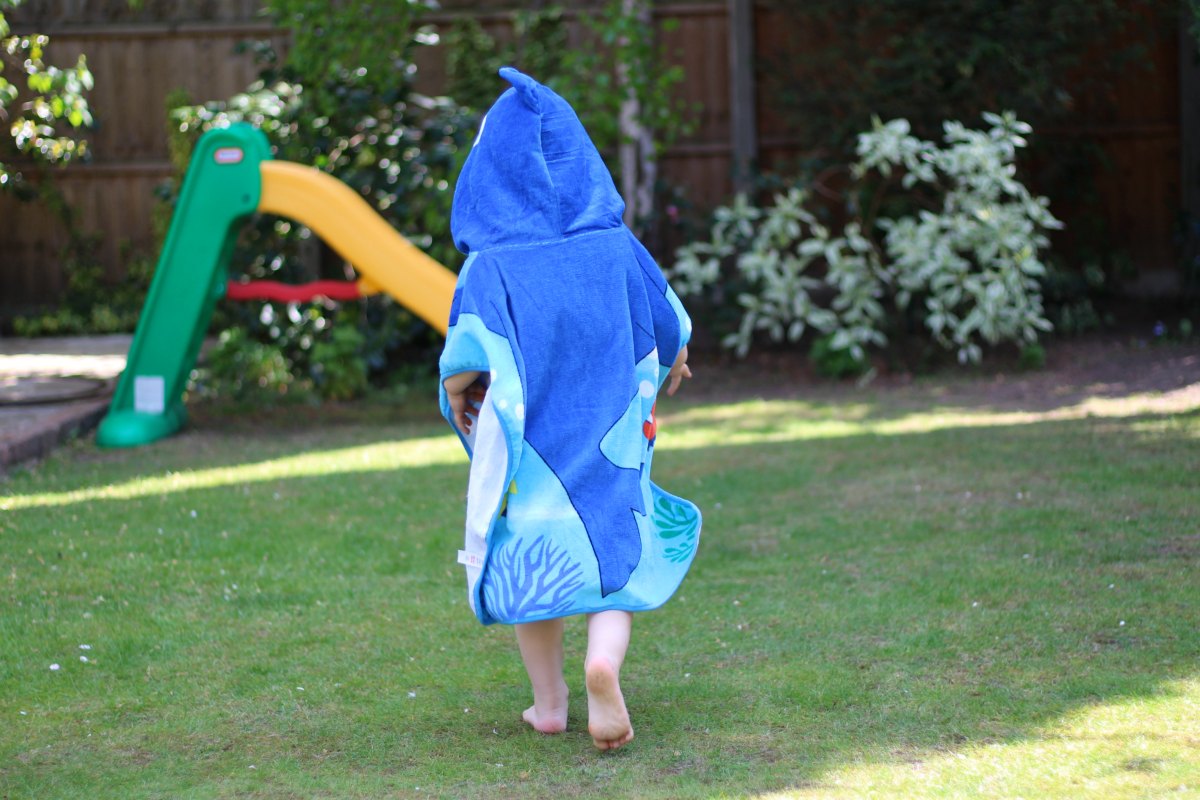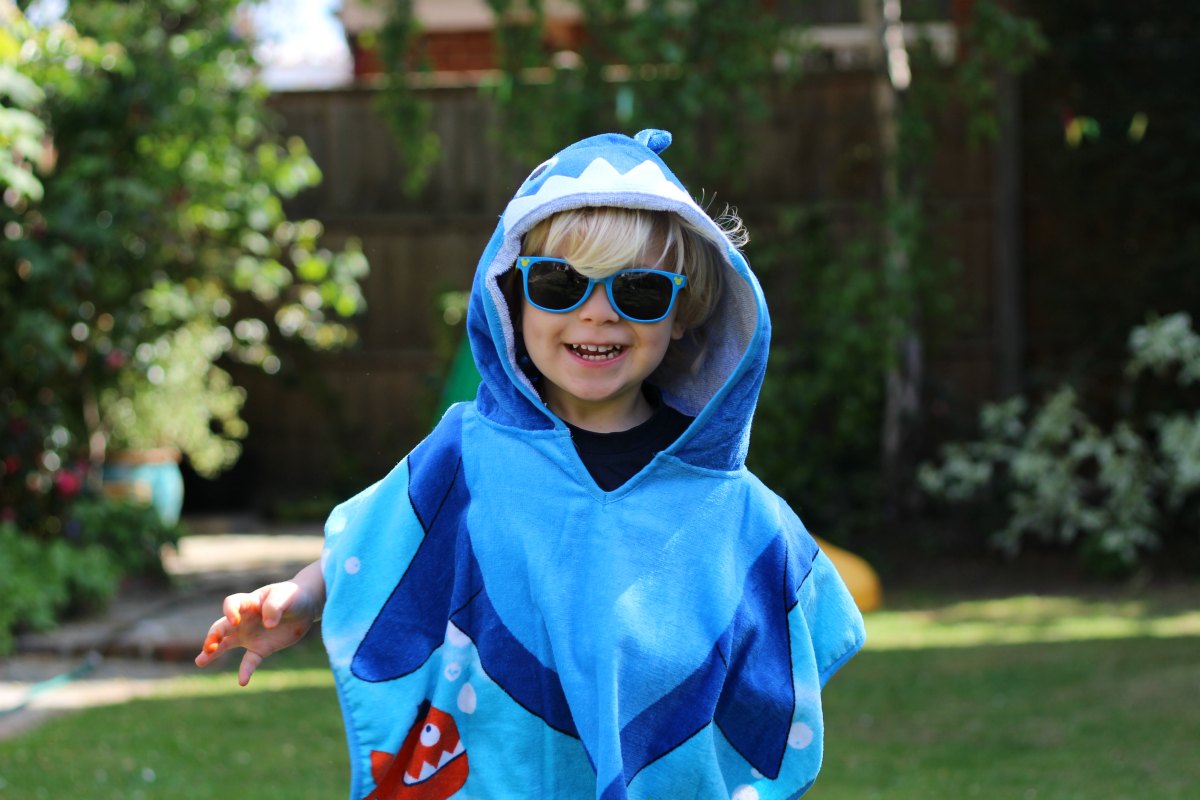 Please note we were sent a goodie bag including the towel. All words and opinions are my own. 
Please follow and like me: