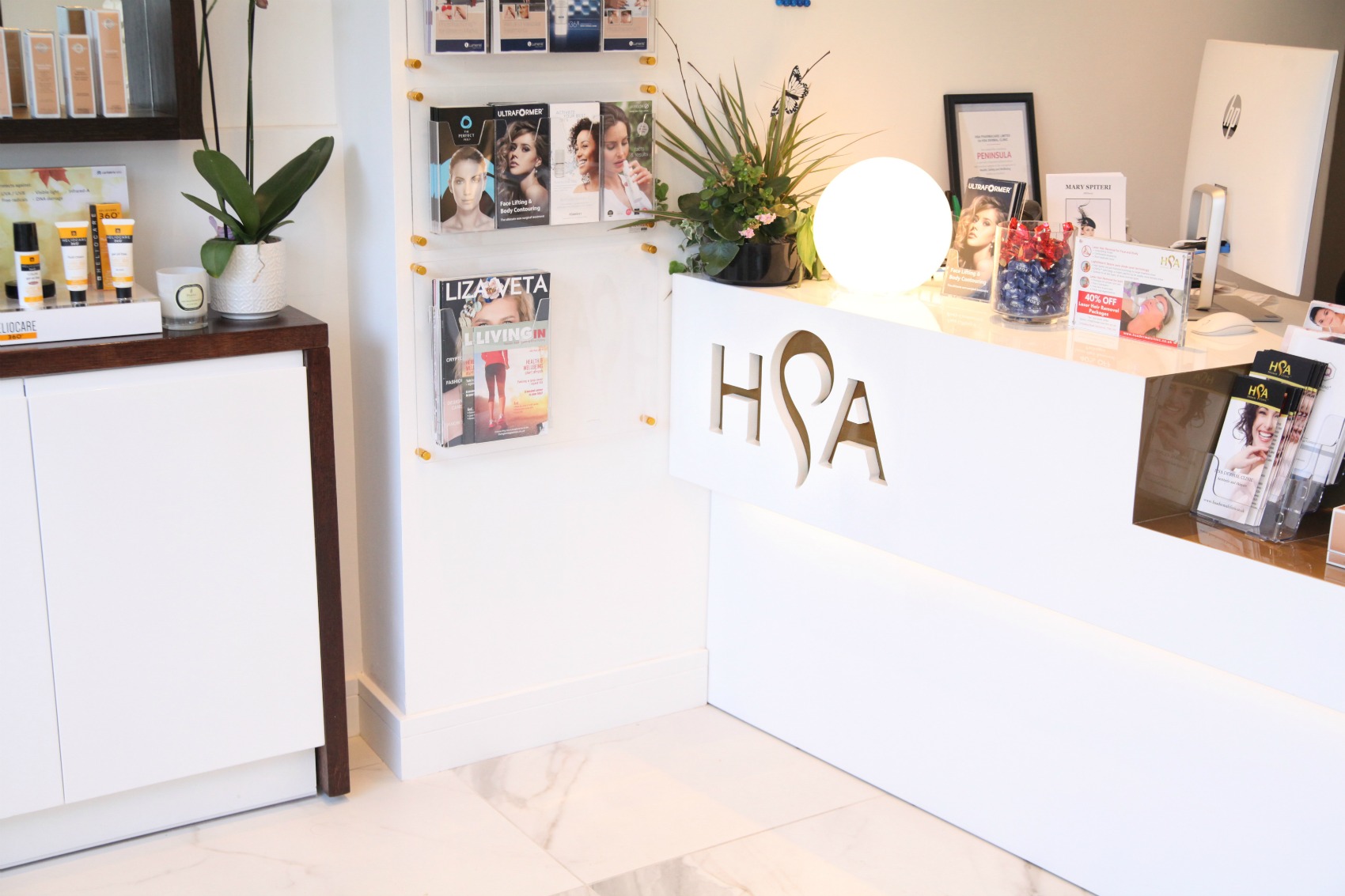 Advertorial / not paid
People always rave about the famous pregnancy glow. I definitely had it in my first pregnancy with Caspian and was looking forward to clear bright skin, shiny hair and strong nails this time around, too. Despite expecting another boy my body has behaved quite differently. Also, between running a business and running after a 4-year-old these things simply didn't appear so easily. I'm not getting the same amount of rest. I've tried to eat well but in my sleep-deprived state, I've craved more sweet treats which has led to breakouts, rosacea and a general dull complexion. Not to mention the cold winter weather playing havoc with my skin and drying it out.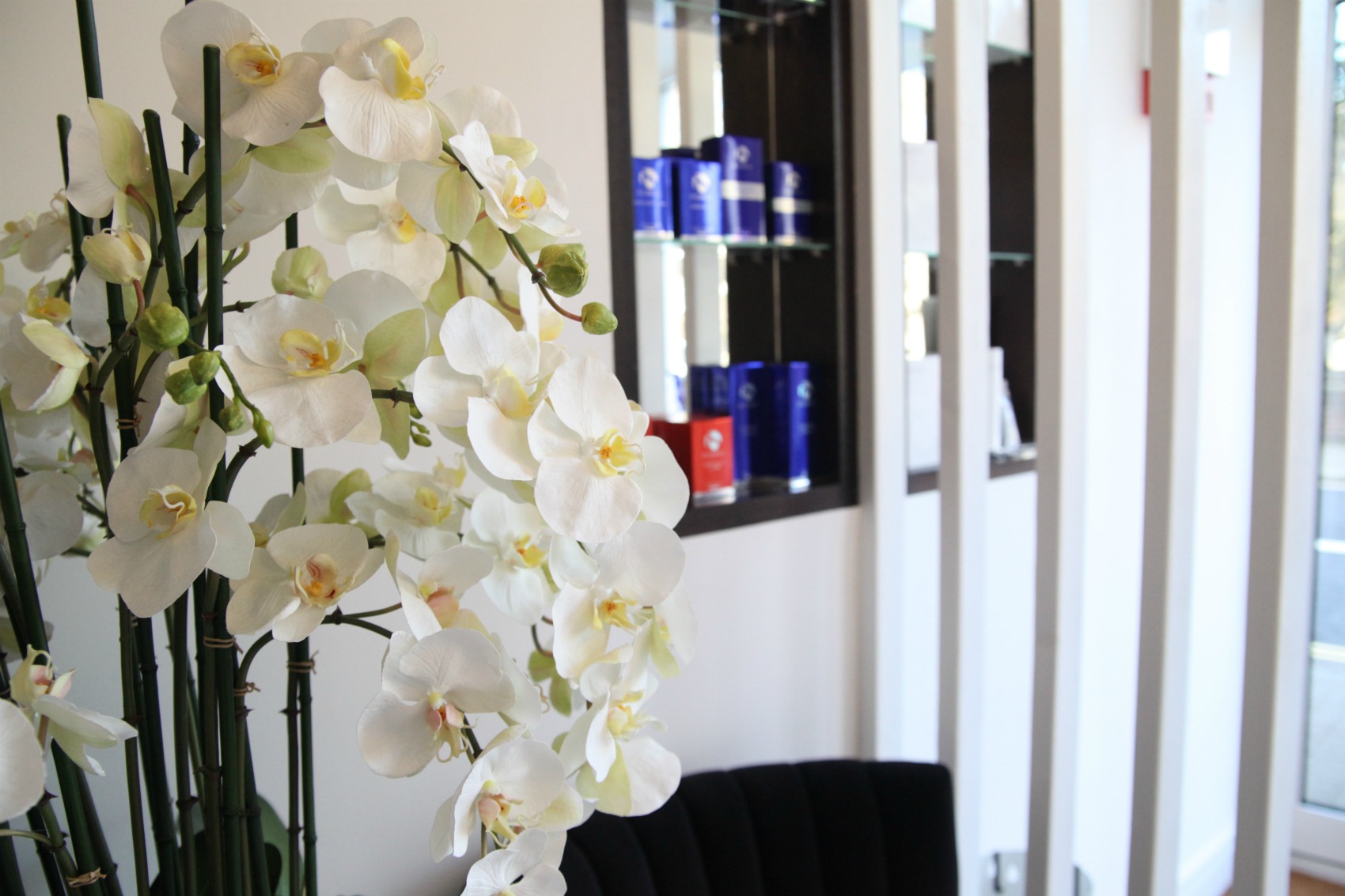 When I was recently invited to HSA Dermal Clinic in Richmond Upon Thames to try their iS Clinical FIRE & ICE resurfacing facial I jumped at the opportunity. I didn't know much about the treatment and naturally made sure it was safe to have done in pregnancy. Luckily this is the case as only natural ingredients are used and it's quick with basically no downtime. Although, always check beforehand and make sure you mention you are expecting and how far along you are. It's favoured by stars and celebrities alike and I can certainly see why. Have you heard of or tried the FIRE & ICE facial before?
WHAT IS A FIRE & ICE FACIAL?
It's as the name suggests a two-part treatment. After a quick cleanse first the FIRE part is applied. This is where the skin is resurfaced. You might experience heat and a tingle while the gel-like cream is on your skin and a slight burning sensation when it's removed. I personally didn't find this uncomfortable and the ICE part that is applied immediately after is cooling and soothing. This is followed by various serums leaving you with beautiful glowing skin.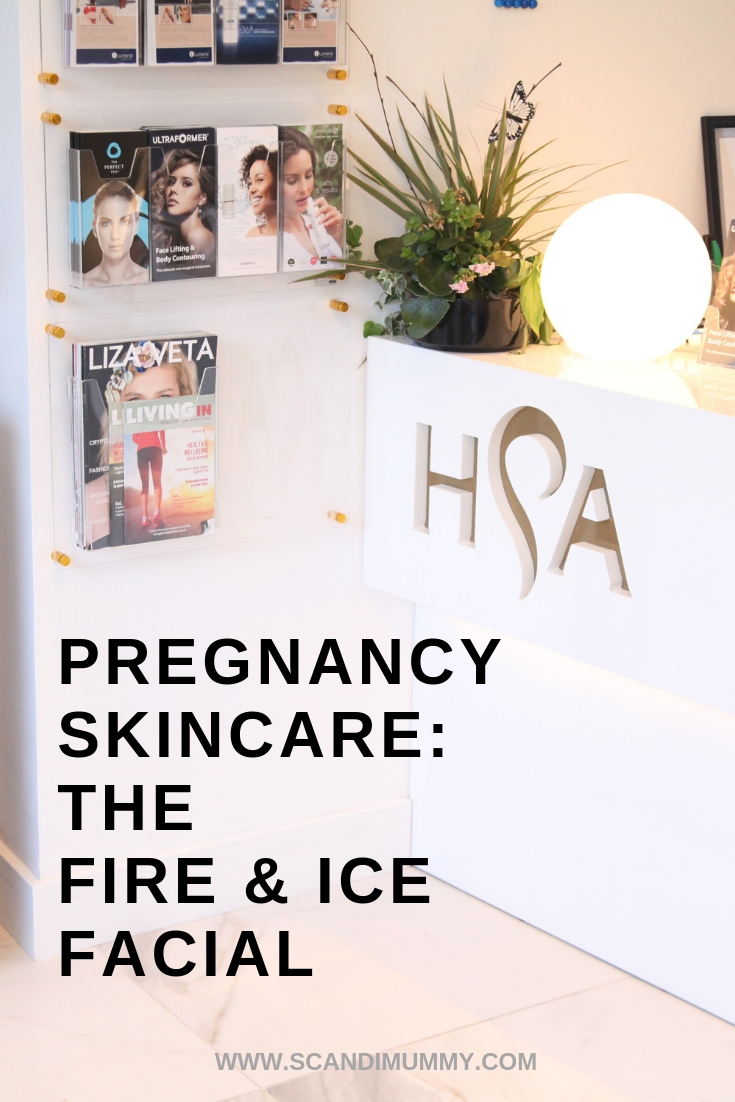 This facial is results-driven and designed to resurface the skin, treat problematic skin, reduce fine lines and encourage cellular renewal. It takes around 30 mins and your skin is left clear and plump. You can apply makeup straight away as there is minimal redness and basically no downtime. You can see why it's so popular in Hollywood before big red carpet events.
Pictures from before, during and the day after (with makeup) the FIRE & ICE facial. What I found is that my skin continued to improve in the days following the treatment. Friends and family commented on how well I looked and it actually encouraged me to pick up a better skincare routine at home and look after my skin again. I will definitely return to HSA Dermal Clinic soon and been dropping hints to Daddy Long Legs for Mother's Day. A spa treatment is a wonderful gift especially when you are pregnant.
HSA DERMAL CLINIC IN RICHMOND, LONDON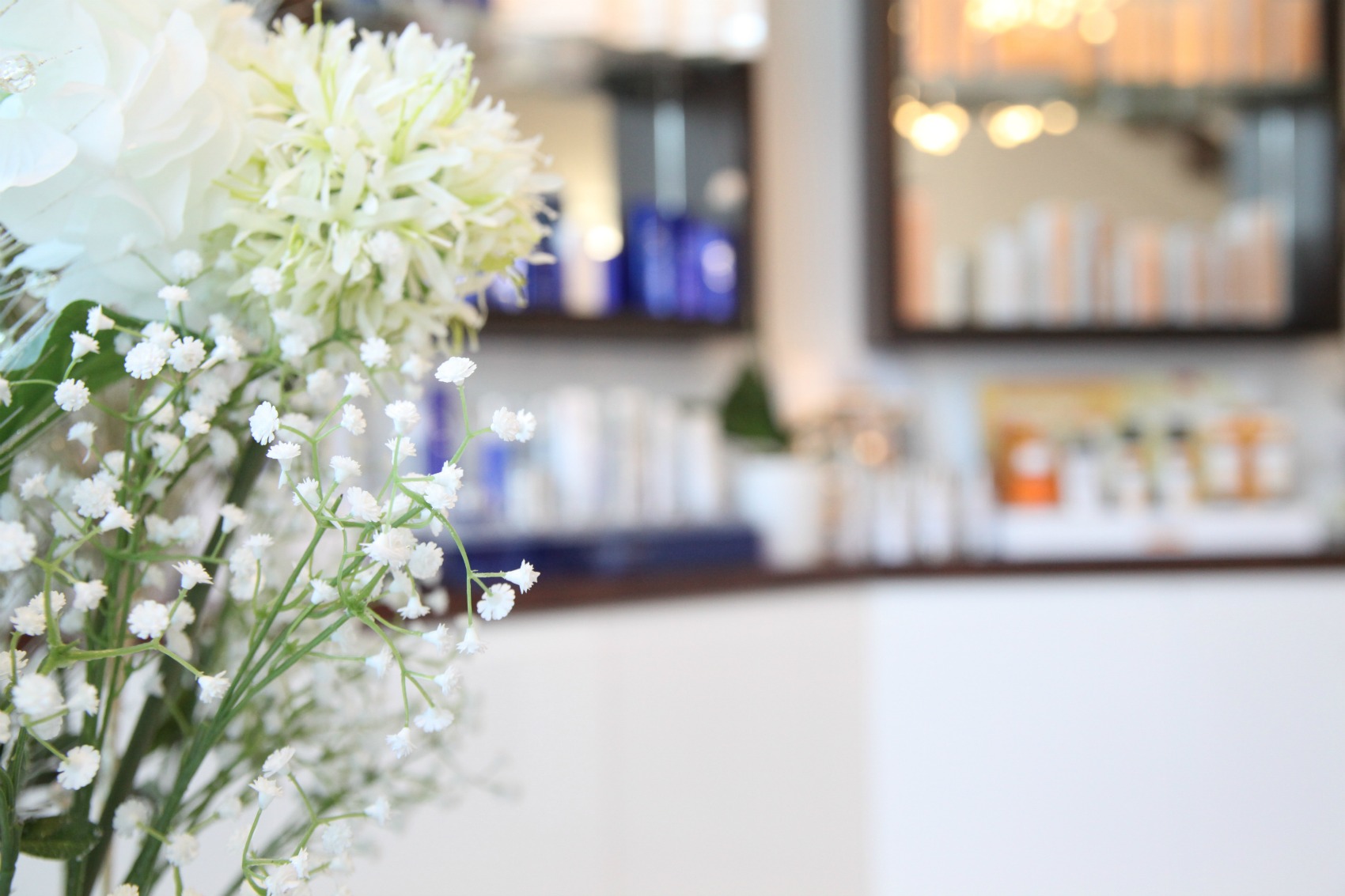 The HSA Dermal Clinic in Richmond south of the river Thames might be relatively new to their home on 3 Paradise Road, TW9 1RX but they are not strangers to the complex world of skincare and treatments. Their experienced therapists are very knowledgeable and make you feel at ease from the moment you step through the door. All the way through they ensure you are comfortable. The surroundings are bright, airy and clean.
If you are local to this part of London I highly recommend paying them a visit. Whether you are after the FIRE & ICE facial to help boost your glow or you are looking for other procedures. Even if you are based in other parts of the capital or even further out, Richmond has many transport links and the HSA Dermal Clinic is only a 5-minute walk from the station. You might like to combine it with breakfast at Gaucho, a visit to Ole & Steen, the Danish bakery on George Street or dinner at Jackson & Rye by the river while you are there.